SC Cloud Accountants are a new breed of modern, friendly, technology-savvy accountants
Hello!
We are the number 1 Xero Certified Accounting Firm in Singapore with over 300 clients on Xero.
Every Startup is unique, as is every Xero set up and conversion. You can rest easy knowing that SC Cloud Accountants are the leading Xero Certified Accounting Firm in Singapore.
Our team has more than 20 years of collective experience in the Xero Cloud Accounting industry, which guarantees your transition to Xero to be simple, inexpensive and hassle free!
We offer four levels of Xero support packages to suit your budget, and we will work closely with you to implement the latest and most innovative cloud business solutions to scale your Startup into a profitable and streamlined business.
We make Startup accounting simple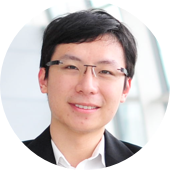 Partner, Technology Solutions

Jovi has spent over 15 years in accounting, and he still loves coming to work every day. He's a Chartered Certified Accountant (UK) and a Chartered Accountant of Singapore.
He is exceptionally skilled at implementing workflows to streamline your business operations.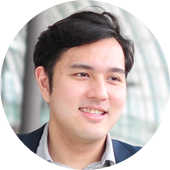 Director, Sales and Client Relations

Nicholas handles our Sales and Client Relation. He will be most happy to walk you through the entire Incorporation, Xero accounting and Year end procedures.
What keeps him going at the end of the day is that he loves making a difference in businesses - and other people's lives.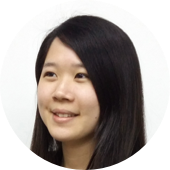 Chief Operating Officer

Kellie keeps the wheels of the firm spinning smoothly. Besides being an Accountant, she is also a trained Engineer with a Mechanical Engineering Degree from Nanyang Technological University. With the infused engineer blood in her, she naturally oversees all processes in the firm with utmost precision.

Senior Manager, Technology Solutions

Felix handles the day-to-day accounts of our clients. When our client shouts S.O.S, he is always able to save the day by giving quick, astute responses. He has an Accountancy degree from the Nanyang Business School. He is also the geek behind all of our social media platforms.
What makes us ultimate ninja
---

The best adventure is the one you forge yourself
Once a startup ourselves, our team understand the headaches and worries, the crazy hours and sleepless nights – but also the passion and drive.
We had heard all the horror stories about startup accounting, hence we wanted to make SC Cloud Accountants different. That is why we take the time to collaborate with clients, to empower clients to make better financial decisions.

Their secret weapon
Passion isn't the only thing that gets the job done – Our team's secret weapon is harnessing the power of cloud technology.
A focus on innovation and cloud technology will always be priority for us. Proper use of technology is required to streamline operations and remain relevant in today's competitive environment.
Missing documents, lack of data to track who has done what, poor team communication – all these must be resolved with technology to achieve an automated business.

Training our clients to fight the good fight
As a startup founder, it's important to know your business inside out. But not all of us are born as accounting geniuses. SC Cloud Accountants are all about making accounting as simple and accessible as possible – no jargon allowed.
Our team don't just want to get your books in order: as our valued client, you'll learn all you need to know about the finances of your business. After all, you know your product and market best – so it makes sense for the decision making power to be in everyone's hands… Not just your accountant's.